It is my great pleasure to announce that we have increased our herd of Highland Cattle, with the birth of 2 calfs.
With a little girl and boy born over the weekend. Both calfs and mothers are doing fine.
The little girl calf was born on Saturday in one of our fields and the little boy was born in the barn (with a little help from the vet) first thing Monday morning.
It's very hard to get a decent photo of the girl as her mother is being very protective and the last thing you want to do is get between the calf and mother, but once she is running around the field I will update this post.
The calf in the barn provides a better photo opportunity.
The bull calf is black and the girl calf is grey. She will change colour as she grows and we think she will end up being Dun coloured (light tan hair with a black nose).
Black calfs stay black and don't tend to change colour as they grow.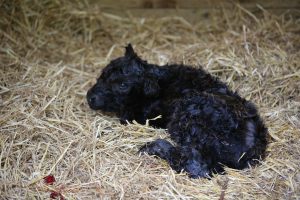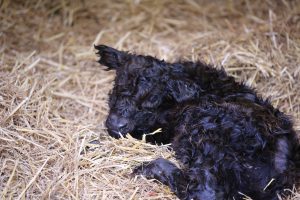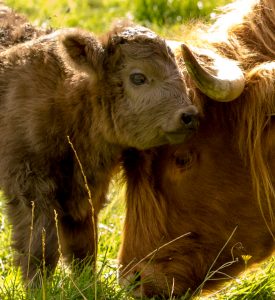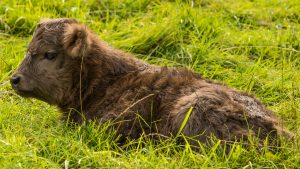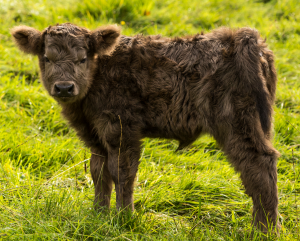 ---