1. Environmental impact: It's a carbon neutral holiday at Hidden Valley Yurts. There are enough trees here to off set your car journey, your electricity used and wood burnt on camp fires/ in log burners. Did you know the average return flight for a family of 4 to Spain creates over 1.67 tons of CO2?
2. No WiFi: We have all the entertainment you need! Enjoy a digital detox at Hidden Valley Yurts. Imagine holding a conversation with your partner, children or friends, rather than exercising your thumbs texting them.
3. Safety and security: Let your children run freely without the need to watch them (too closely), as the only people on site are those staying in the yurts. Children can play in the stream, play ball games or build dens and all the grown ups can relax and de-stress before the kids come back wet and tired.
4. Cooking and eating outdoors: Nothing tastes as good as food cooked outside, either on our BBQs, in our wood-burning pizza oven (carbon neutral remember) or our open-air kitchen.
5. No pester power: No sweets or souvenir shops, no arguments over what to watch on tv or who gets the iPad.
6. Tilly: Our friendly, child-loving, sausage-stealing, rock-chewing dog.
7. Fresh air and stunning scenery and 80 acres to explore at your leisure. No reason to get in the car at all.
8. Travel time and ease: No check-in queues, no waiting in crowded lounges, no luggage limit, and no rushing about. You can actually take your time in getting here and relax as soon as you arrive.
9. No stress: We don't have any luggage handlers, pilots, stewards or air traffic controllers that could suddenly go on strike. Definitely no rude waiters or hotel staff either. No worrying about currency exchange or language barriers, or dodgy food!
10. Cost: Whether you choose a 3 night weekend, 4 night midweek or a 7 night stay it will cost a lot less per head than any holiday abroad. 1 week at Hidden Valley Yurts could cost you up to £1,090 or as little as £500 (depending on dates and yurt chosen) for 4-6 people.
Think about the last time you travelled abroad with your family and I'm sure you can think of a whole load more reasons!
Take a look at our availability here and see if we can tempt you to book your holiday with us this year.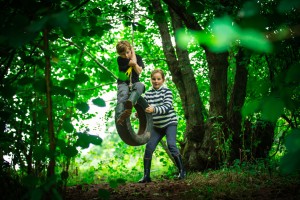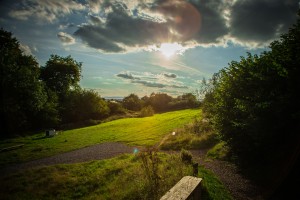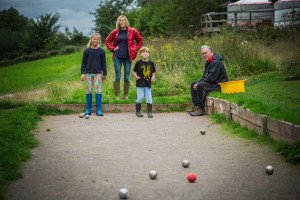 ---